CANDIDATES STANDING FOR ELECTION
CSA 2021 - 2025 TERM
The UK has an allocation of five elected Delegates, based on the number of Swiss nationals living and working in the UK.
Two of the Delegates are voted in by the Swiss Clubs who are members of FOSSUK at the next AGM on 19 June, and three of the elected Delegates are voted in by the Swiss community.
Who is eligible to vote?
To vote for your UK Delegates, you must:
- Be aged 18+
- A Swiss National resident in the United Kingdom
- Registered with the Swiss Embassy
For the first time in the history of UK CSA Elections, you were able to vote online as well as by post.
Voting closed at midnight 20 May 2021.
The new UK CSA Delegates will be announced after ratification at the FOSSUK AGM on the 19th of June 2021.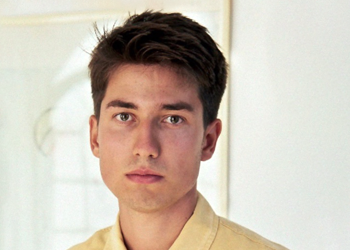 Alexandre Luca Abbuehl
Liverpool

Why
I moved to the United Kingdom when I was 18 and immediately fell in love with this wonderful country. I first completed a music degree, then started working as a frontline Healthcare worker in the pandemic. These experiences have given me an extensive understanding of the challenges my compatriots face when living abroad, from financial hardship, to navigating the benefits system, to immigration. During this time, I have never lost the deep love for my Swiss roots and have been looking for an opportunity to contribute to making my fellow Swiss citizens feel more at home. The most important thing for me is supporting people who need advice in navigating through life in a country that is increasingly challenging to live in. Brexit and the pandemic mean that we've had to rapidly adopt new ways of going through life, and this has sometimes left us wishing for stronger links to our community from our home country. I want to bring together Swiss people from all across the United Kingdom and make sure that every person who needs assistance in any matters can always count on a stable safety net.

Summary
Today Swiss residents in the UK face unprecedented challenges. I want to bring together the Swiss community in the United Kingdom and make everyone feel like they can always count on support and advice from their home country.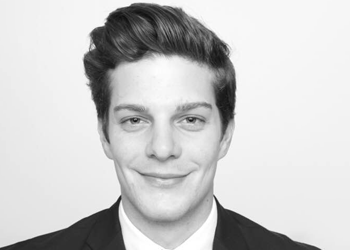 Andreas Feller
London

Why
I think as Swiss abroad it is in our common interest to maintain a strong connection with our home country, with our voices and concerns represented. I'm a good listener and enjoy the interaction with my fellow Swiss abroad. As a startup business owner in the UK, I understand the challenges we face when living abroad and would like to use my communication and negotiation skills to ensure that the interests of the Swiss in the UK are being heard. I'm passionate about politics and find it important to actively participate, even when living abroad. A good connection to Switzerland is as important as ever, especially after Brexit, and important matters will have to be dealt with in a timely and efficient manner. I believe that someone young, agile and dynamic would be a valuable addition to the representation of the Swiss in the UK.

Summary
Young. Dynamic. Dedicated.
My name is Andreas, I'm 30 years old and grew up in Solothurn with Swiss-German parents and Swiss-Italian grandparents. Before starting my own technology business in London, I worked in hospitality and finance across Europe. I'm a good listener, open minded, and believe that my personal and professional experience will help me achieve our goals. I value the Swiss community in the UK and want to actively contribute to our well-being as a strong community abroad.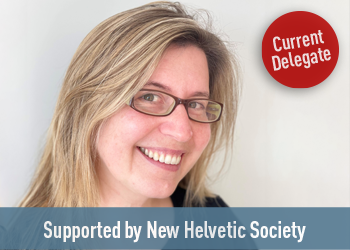 Loredana Guetg-Wyatt
Poole

Why
I have been involved with FOSSUK and Swiss clubs in the UK for the past 8 years, and for the last four years I have been an OSA Delegate. As President of the New Helvetic Society I am connected with many Swiss living in the UK and I have obtained a deep understanding of the issues that Swiss people are confronted with in the United Kingdom. I have been working with the Swiss Embassy for a number of years and my aim is to support the Swiss living in the UK to maintain (and improve where possible) their rights as well as providing them with the most up to date information. I equally would like to see a better representation of the Swiss Abroad within the current Swiss Parliament. Last, but not least, if I am re-elected, I would like to support OSA in introducing Italian as a recognised working language.

Summary
My name is Loredana Guetg-Wyatt and I was born in Locarno. My father was from Savognin, hence the first part of my surname!
I came to the UK in 2004 to help found a UK branch of an international company. I am married to Jonathan and we have a son, Lawrence. We currently live in Poole, Dorset. I have 20+ year experience in Business Risk Consulting for FTSE 100 and I held several positions as non Executive Director and I am currently the CEO of an International Charity. I am the President of the New Helvetic Society and the Treasurer of FOSSUK.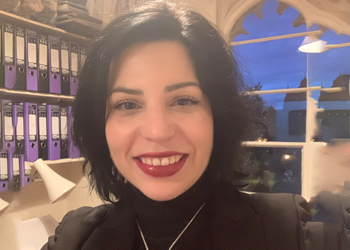 Michelle Hufschmid
Oxford

Why
First, I want to continue to advocate for safe e-Voting, which requires a broad consensus and a multi-party coalition. Second, I want to bring the concerns of Swiss citizens in the UK back to Bern, putting a special focus on the younger generation. For example, I want to ensure that the next generation of Swiss students continues to qualify for the lower ‹Home› fees at UK universities. Third, I want to keep an open ear for the needs of Swiss citizens during the economic and political aftermath of Brexit and the Coronavirus pandemic.

Summary
I'll continue to advocate for safe e-Voting. I'll represent all Swiss citizens and ensure that the next student generation continues to qualify for ‹Home› university fees. I'll also support Swiss citizens after Brexit and during COVID.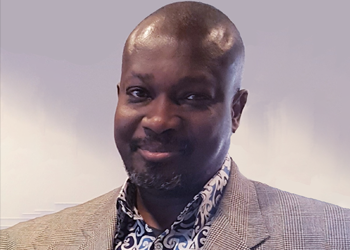 Kouassi Omer Kokou-Tchri
Epsom

Why
I would like to become a OSA delegate and represent the UK Swiss on the Council of Swiss Abroad because I am confident that I can make an impactful influence required. My unique mixture of experience and knowledge means that I have an insight and opinion that is likely to differ from others; one that some might say gives me an idiosyncratic hence real advantage. My experience in politics, as a local leader, and in the social-political scene in UK means that I have extensive knowledge in this area that I believe will be highly beneficial. I have been a part of many different Swiss and British Societies for over 20 years. I have seen the evolution of Swiss Societies in UK, their creation, their successes and shortfalls; becoming a UK OSA delegate means that I have an opportunity to bring forward all the successes from these past and present societies that others may have been too far away to experience. The future is about building from the past to create a brighter future, being an OSA delegate for the UK gives me the opportunity to be a part of bringing forward some of the unforgettable memories and feelings of community and family that I have experienced, into the future. With the likely impactful changes we will all see in the years to come, due to the catalysts of Covid-19 and Brexit, I would like to become an OSA delegate to ensure that we are utilising this time as an opportunity for the future of our community.

Summary
The aftermath of Brexit and COVID-19 calls for changes in legislation and politics in the UK. The challenging social/economic situations must be tamed by a thoughtful lobbying for Swiss in UK forward.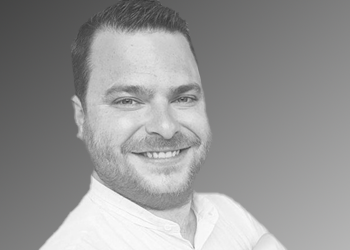 Jonathan Ming
Cheshunt

Why
I came to London young, straight after the Ecole Hoteliere de Lausanne with a few pounds in a bank account. I had no clue how what I was doing and struggled to find my footing, the Swiss community always shared knowledge and gave me the support I needed. Years later, I have a family (with a beautiful little Schwiizermeitli), house, car, career, etc. I would love the possibility to give back and support the next generation of people who are drawn to the UK to make sure they can make the most out of the opportunity.
I believe I could support OSA due to the fact that I have a very extroverted personality, pragmatic approach towards problem solving and thanks to to my background in hospitality always aim to generate an amicable win-win situation.

Summary
My name is Jonathan Ming. I have lived in 14 different places in 4 countries and truly embrace the benefits of multi-cultural living. In 2014 I moved to London and now live in Hertfordshire with my family. I work in the travel industry making exciting destinations more approachable to everyone.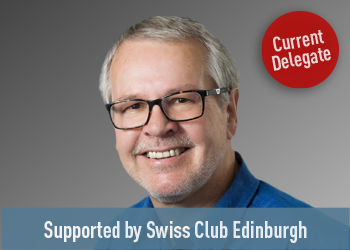 Franz Muheim
Edinburgh

Why
Using my experience and knowledge of politics in Switzerland and in the UK, I would be honoured to continue to represent the 37,000 Swiss citizens living in the UK at the Organisation of the Swiss Abroad.

Summary
Professor at University of Edinburgh, regularly travels for research to CERN, Geneva, Switzerland. Member of Council of the Swiss Abroad (CSA) since 2013, of the Executive Committee of the Organisation of the Swiss Abroad (OSA) since 2017 and FOSSUK committee (since 2013, president 2018 – 2020). Active in Swiss politics, (greenliberal party, Operation Libero), regular commentator on Twitter and Facebook. Using my experience and knowledge of politics in Switzerland and in the UK, I would be honoured to continue to represent the 37,000 Swiss citizens living in the UK at the CSA&OSA.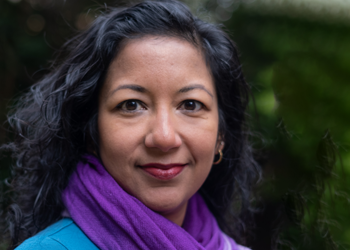 Lakshmi Sundaram
London

Why
I believe I have the energy, passion and experience to effectively represent the interests of Swiss people in the UK.

Summary
When I tell people that I am a proud Swiss, their first reaction is often one of surprise - they don't expect Swiss people to look like me. As an OSA delegate, I want to help change outdated perceptions of Switzerland, and to represent a vision of a vibrant, multicultural and forward-looking nation. I am passionate about changing the world, and have spent my career working in global health and gender equality - supporting AIDS programmes in Rwanda, running the global health portfolio at the World Economic Forum, and most recently as Executive Director of Girls Not Brides, a global organisation focused on ending child marriage.
I believe that my background, skills and experience will help me advocate effectively for the Swiss in the UK. I want to be an OSA delegate because I have been a part of Swiss communities in Rwanda, the US and the UK, and know how precious this link to home can be. As a Swiss student in the UK in the 1990s, I had to register with the police and couldn't work, and I want to do my part to ensure the Swiss are not forgotten in the post-Brexit era. Since becoming a parent, I also want to help my children build stronger ties to our home country. Thank you for your consideration!
What makes an eligible candidate?
A candidate must be a Swiss citizen living in the UK, registered with the Swiss Embassy London, as well as to vote in Swiss elections and referenda. They must be fluent in either German or French, which are the languages at the OSA Council meetings, and be willing to participate in two yearly meetings of the OSA Council in Switzerland.
All candidates standing for the next term have been independently vetted for elibility by the Swiss Embassy London. Applications to stand for elections closed on the 28th February 2021.
For any queries the process or elections in general please email elections@swiss-societies.co.uk and a member of the FOSSUK Elections Committee will assist.